Rakhi Sawant Announces Wedding To This Man, It Is A Match Made In Heaven
Rakhi Sawant Wedding – If you thought that the wedding of the season was over, you're grossly mistaken. Oh, and we aren't referring to Nick and Priyanka's wedding either. There's a new surprise couple in town, and they're getting married on New Year's Eve.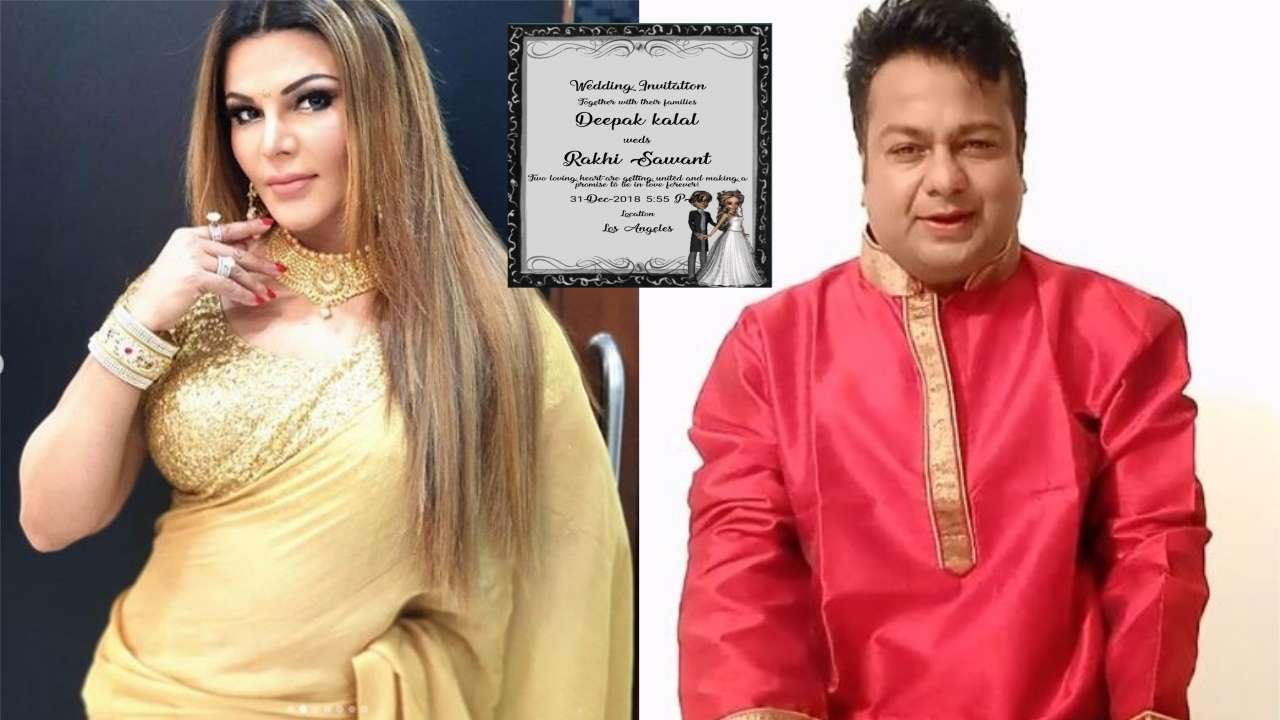 Turns out, Rakhi Sawant is getting married to Deepak Kalal. Now is that not a match made in heaven?
Both Deepak and Rakhi are suckers for attention. Both love being in the spotlight. Both are slightly cringe-worthy. They're perfect for each other. I wonder why we didn't think of them being together before?
When news broke, we thought it was a joke, a prank or maybe her account got hacked. But no. Rakhi went all out and posted an image of her wedding invitation on Instagram.
She followed this up with this video, which was captioned, "Very nice will go to Bigboos13 and nach balieye and zalak dikhaja after marriage ok Deepak I thik we r going to win."
The wedding invitation says that the venue will be in Los Angeles. High hopes, apparently. Also, Rakhi said that she wants the event to be a gala affair and is planning to invite a large number of people from Bollywood. Typical Rakhi, right?
Please follow and like us: